Thanks for Joining our Mailing List
Watch your inbox for updates from ECO San Diego.
What's Next?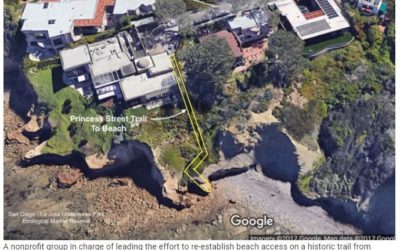 From sdnews.com by Dave Schwab – December 9, 2022 in Features, La Jolla Village News, Top Stories
Until 1979, the Princess Street Coastal Access Trail provided a point of entry to what is now known as the San Diego-La Jolla Underwater Park and Matlahuayl State Marine Reserve.